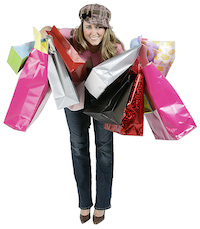 Black Friday 2014 – it is the most important revenue producing shopping day for large retail establishments. The day after, known as Small Business Saturday, is a potential goldmine for savvy, local, baby boomer business owners who have a digital marketing strategy in place. Small Business Saturday is a catalyst to boomer business success.
A successful social media strategy at the local business level includes awareness of community. Local business is all about community and Small Business Saturday is an opportunity for the community to celebrate and pay it forward. Every local small business should have a digital marketing plan in place that inspires community involvement culminating on the day after Black Friday.
I suggest three steps to prepare for the big day, which this year is November 29th:
Let your customers know you are planning something really BIG for Small Business Saturday. Begin telling them at the end of September to plant the seed.
Create sales and promotions that applaud your community and encourage them to come back all year long. Treat Small Business Saturday like an event.
Focus both online and offline marketing toward your Small Business Saturday event six weeks in advance. Make sure you have the staff and inventory available to meet the rush.
Monday following Black Friday 2014 is called Cyber Monday and is the online retail world's biggest selling day.
If you play your cards right, you can make a huge profit on Small Business Saturday and Cyber Monday. Having a digital marketing strategy in place will set savvy boomers apart from the competition.
Now is the time to plan for Black Friday 2014 and beyond.